Search Our Directory For your Local Car Boot
Last update Wednesday, August 26, 2015 8:20 PM
Organisers Add or Update NOW for 2015. If you are a Registerd charity with a valid Registration number you can advertise on our site for FREE ! Add your Charity Event
We rely on organisers to keep us up to date, not all of them do this. please Always check with the organiser of the car boot sale to see if it is still on or cancelled before you turn up. Please do not contact us, as we do not know. Thank you.
If you wish to link back to our site, please go to the following page, Link to us
Do you want directions / Plan your route, or check out the weather check our Weather and Locations page.
UK households produced 30.5 million tonnes of waste in 2003/04, of which 17% was collected for recycling (source: defra.gov.uk). This figure is still quite low compared to some of our neighbouring EU countries, some recycling over 50% of their waste. There is still a great deal of waste which could be recycled that ends up in landfill sites which is harmful to the environment. Recycling is an excellent way of saving energy and conserving the environment.
If you wish to link back to our site, please go to the following page, Link to us
My wife is doing a sponsored 10k walk on the 26th Sept for Alzheimer's, as both her parents are suffering from the disease, which can be most stressful at time's, please help to raise funds for the Alzheimer's Society.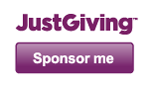 Tips for buying / selling:

Buying:

Get up early!
Always bargain
Check all the boxes
Check for damage
Beware of electrical items unless seen working

Selling

Take plenty of change and plastic bags
Use a bum-bag to keep money safe
Ttake warm clothing
Clearly display your items - make book and video titles easily seen
Put a tablecloth / sheet on your table
Price up the bigger items beforehand
Take some stationery: pens, pencils & stickers
Be honest, helpful and remain polite
On arrival, walk round for 10 mins, then set up your pitch, otherwise you will be overwhelmed.